Recover Like a Pro: Fast Track Your Post-Race Recovery
Register here for instant delivery to your inbox
It's race weekend and you're super excited…
You need to take good care of your body over the next few days so that you can rock the next race!
Get my top 5 tips for post-race recovery!
- Feel good on Monday morning

- Be ready for your recovery run

- Prepare for your next race
These FREE rules are waiting to land in your inbox to keep you running strong!
d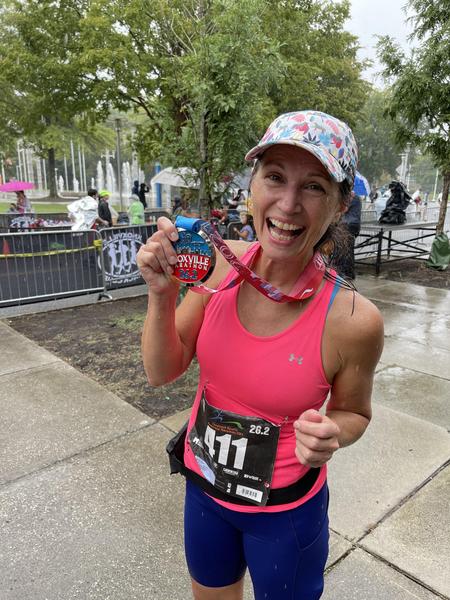 Real Life Results
My client, Diane, has been training for marathons with me for a couple of years now. When we first started together, she had run a marathon the year before, and wanted help improving her plan. After completing my training program, she ran the same marathon, and shaved an entire HOUR off her time from the year before, finishing 3rd in her age group!
What was the secret? 🤫
Adequate recovery post-race AND recovery built into her training plan!